Our Mission
To improve the health of the community by providing culturally sensitive, integrated primary and preventative health care to all, regardless of ability to pay or immigration status, and collaborating with community partners to address the social determinants of health.
Our Vision
Our patients will become educated, engaged, and empowered to actively manage their health and become advocates for healthy living within their family and the community, inspiring others to value good health as true wealth.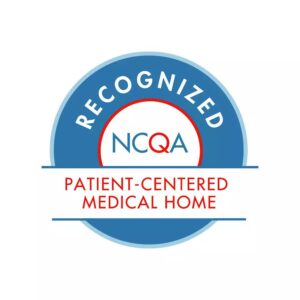 The organization is Patient-Centered Medical Home (PCMH) recognized.
As part of our commitment to provide you with the highest quality of care, we work with you and all your providers to reach the best quality of care tailored to you using evidence based guidelines.
The organization cares for approximately 20,689 patients. Of these, 7,576 are children
and adolescents. 90% are low-income, and 88% identify as an ethnic minority, with 75% of
patients being Latino, 3% African American, and 4% Pacific Islanders. About 63% are enrolled in public health coverage programs, and 27% are uninsured. (2021)
Strategic Plan
Read about our 2023-2025
Strategic Plan Approved Strategic Plan (PDF).
Value and Impact
Read about Value & Impact
Value and Impact at a Glance (PDF).
The Value and Impact of Ravenswood Family Health Network
Board of Directors
Ravenswood Family Health Network is governed by a dedicated 10-member Board of Directors (including one Board Liaison). The Board of Directors exercises policy oversight and provides direction for our organization. Our board members also sit on our Board Development, Quality, Finance, Audit, Personnel, Advocacy, Compliance, and Strategic Planning committees.
As a federally funded community health center, the majority of our Board members are from the community and/or are registered patients of the clinic.
The operation of a community health center is challenging given the constant changes and increasing complexity of healthcare. All of our Board members receive training from the National Association of Community Health Center's Board Member Boot Camp, from which they learn the legal, administrative, financial, and clinical aspects of governing a health center.
Interested in joining our Board? Click here to learn more!
Public Notice
Ravenswood Family Health Network's Board of Directors meets monthly on the third Tuesday at 6:30pm virtually on zoom.