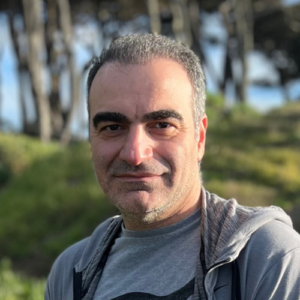 Amirhamzeh Shafiee
M.Sc., CPA – Chief Financial Officer
Amir Shafiee is an accomplished professional with over 20 years of experience in accounting, auditing, and financial management. He has held positions at reputable public accounting firms such as Armanino and Grant Thornton, where he served as an Audit Senior Manager with a focus on the nonprofit sector. Additionally, Amir has held leadership roles in finance and accounting in the insurance and pension industries. He also has provided financial advisory services as a consultant to clients across various industries.
Amir holds both a bachelor's and a master's degree in accounting from Tehran University and is a certified public accountant in the state of California. His expertise in nonprofit financial management and compliance makes him a valuable asset to Ravenswood. Amir also is a certified SQL programmer. His extensive experience in accounting and financial management, coupled with his skills in SQL programming, enables him to effectively analyze financial data, identify trends, and make data-driven decisions to support the organization's goals. In his role, Amir plays a critical part in supporting the organization's mission and impact.
Apart from his professional achievements, Amir is committed to serving the community and has volunteered with several nonprofit organizations. His combination of education, certification, and extensive experience makes him a highly qualified professional in accounting, auditing, and financial management, with a specific focus on nonprofit financial management and compliance. Overall, Amir's expertise and community involvement demonstrate his dedication to making a positive impact in people's lives, and he is a valuable member of Ravenswood's team.